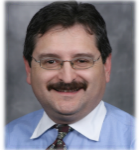 April 6, 2021
Good day Comrades and Members of the Lazarus Union USA!
As some of you already know, I am working on putting together bi-annual Zoom calls/meetings for us to get to know each other better and learn what we're doing in our respective communities. I had initially planned to have one this coming Saturday but our website is currently under construction. I am looking at both April 17th and April 24th as potential dates (both Saturdays), with a 2PM (PST) start time.
Some members have already assisted me in putting together a draft agenda (it'll be uploaded to our website as soon as possible). It shouldn't be a long meeting. The following one should be around October.
Let me know what you think and start putting together information on what you've done, are doing, and planning to do to help grow our presence throughout the US, as well as any questions you might have. Please do not worry if you cannot make either of those dates/times (just let me know).
Thank you and God Bless you all!
See you soon.
Vice President and Brig. General
Javier H. Lopez, CIC (Lazarus Union USA)